√ What is IATF 16949?
IATF 16949:2016 is the International Standard for Automotive Quality Management Systems. IATF 16949 was jointly developed by The International Automotive Task Force (IATF) members and submitted to the International Organization for Standardization (ISO) for approval and publication.
The document is a common automotive quality system requirement based on ISO 9001, and customer specific requirements from the automotive sector.
IATF 16949 emphasizes the development of a process oriented quality management system that provides for continual improvement, defect prevention and reduction of variation and waste in the supply chain. The goal is to meet customer requirements efficiently and effectively.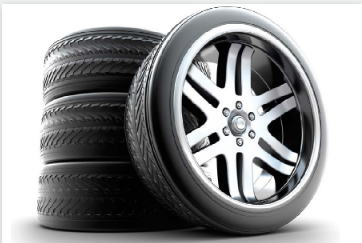 √ Who are the IATF?
The IATF is a group of automotive manufacturers and their respective trade associations, formed to provide improved quality products to automotive customers worldwide.
All registered organizations are added to the IATF website of recognized organizations, a copy of their certificate information is contained within the site and can be verified at any stage.
√ Who is it applicable to?
The standard is applicable to any organization that manufactures components, assemblies and parts for supply to the automotive industry. In this context manufacturing is defined as:
The process of making or fabricating production materials, production or service parts, assemblies or heat treatment, welding, painting, plating or other finishing services.
√ The IATF members
BMW Group
FCA US LLC
Daimler AG
FCA Italy Spa
Ford Motor Company
General Motors Company
PSA Group
Renault
Volkswagen AG and the vehicle manufacturers respective trade associations – AIAG (U.S.)
ANFIA (Italy)
FIEV (France)
SMMT (U.K.)
VDA QMC (Germany).

√ IATF 16949 includes the same 10-part structure as ISO 9001.
Section 1: Scope: This section is introductory and defines the scope of the standard.
Section 2: Normative References: This section identifies the other documents referenced within the standard, which are necessary for its application.
Section 3: Terms and Definitions: This section defines relevant terms.
Section 4: Context of the Organization: This section helps the organization determine its context, including the needs and expectations of interested parties, in terms of the QMS. It also outlines general QMS requirements.
Section 5: Leadership: This section discusses the role of an organization's leadership in implementing the QMS. It also defines corporate responsibility and quality policy. It notes management must demonstrate leadership and a commitment to the QMS, as well as assign roles and responsibilities related to the QMS, including that of process owners.
Section 6: Planning: This section includes requirements for creating plans to address risks and opportunities, risk analysis, quality objects, preventive actions and contingency plans.
Section 7: Support: This section covers requirements for supporting processes and resources. It defines requirements for people, organizational knowledge, work environment, awareness, communication, monitoring and measuring resources, infrastructure, auditor competence and documented information.
Section 8: Operation: This section provides requirements related directly to products and services, including processes for planning, designing, reviewing product requirements, purchasing and creating them. Companies can disregard certain aspects of this section if they aren't relevant. If a company isn't involved in product design, for example, it can ignore those related requirements.
Section 9: Performance Evaluation: This section covers requirements for monitoring and evaluating the performance of the QMS. It discusses methods used for internal audits, monitoring manufacturing processes, management reviews and evaluating customer satisfaction.
Section 10: Improvement: This section deals with the continual improvement of the QMS and includes requirements related to nonconformities and corrective actions.
无论您是刚刚接触IATF 16949,还是希望进一步提升专业知识技能,我们都有适合您的培训和资源。我们可根据贵公司具体情况,为您设计量身定制的服务。我们提供一系列的方法为您实现IATF 16949认证。无论您的起点如何,规划您的IATF 16949整合服务计划将会简化您达成目标的复杂性,助您实现目标。
√ 联系我们
如果您需要任何帮助,请随时联系我们
全国热线:400 603 6575 025-86583475
电子邮件:info@fire-test.com info@firete.com